THE LATEST FROM PLANET JASSI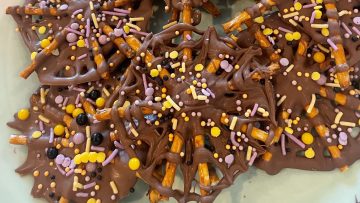 Get into the Halloween spirit and make this super easy 3 ingredient Halloween treat!
Hey Superstars! Who else is like Jassi and is already getting prepared for this Sunday at @ifmaitland JIFF. We will be performing at...
Travel around with Jassi as she explores and visits some of her favourite places. From the Grocery Store to the Beach, then the Farm...
Big announcement… Drumroll… We are so excited to announce that the Captain will be joining us for our special performance at the IF...